This is a story about a Mercedes guy breaking out from his filter bubble. In the autumn I noticed that I had been driving a W204 Mercedes-Benz for 8 years. I had three of them: The first one was a silver diesel, the next one was a white diesel, and then another white with a gasoline engine that I really liked. I still like the W204 generation C class Mercedes. In my opinion, it is a great quality car and currently it is an excellent value for money. But after 8 years you may want to take the next step in your car life. So, the Mercedes, got a new home and our driveway was left empty.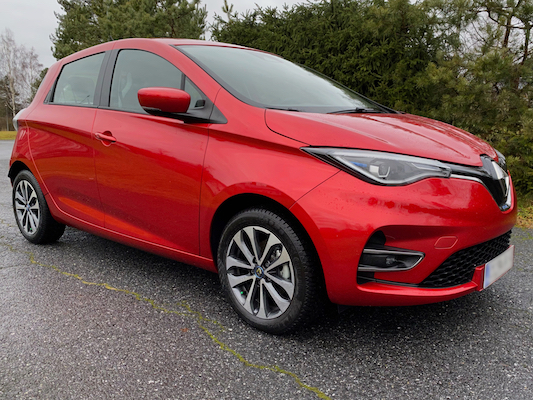 We still had our other car in the garage, so the driveway was empty, but we were not completely car-free. Because of the COVID-19, we were able to get along with one car, but small challenges came up several times every week. I knew that I should get another car soon.
A filter bubble is when an internet user encounters only information and opinions that conform to and reinforce his own beliefs, caused by algorithms that personalize his individual's online experience. I noticed my own filter bubble when I started to browse cars and plan what could be the next vehicle on our driveway. I think, currently, there are many manufacturers with quite interesting car models and dealers are offering innovative purchasing and financing models to attract customers. But because of my filter bubble, only car brands and models that don't really surprise anyone were advertised to me.
Then a Renault dealer managed to get through my filter bubble. He offered an all-electric car with such an interesting business model that the lure he presented was hard to resist:
This could be an interesting human experiment... How would a petrolhead Mercedes guy feel about an all-electric Renault? How would a Renault ZOE be in long term use?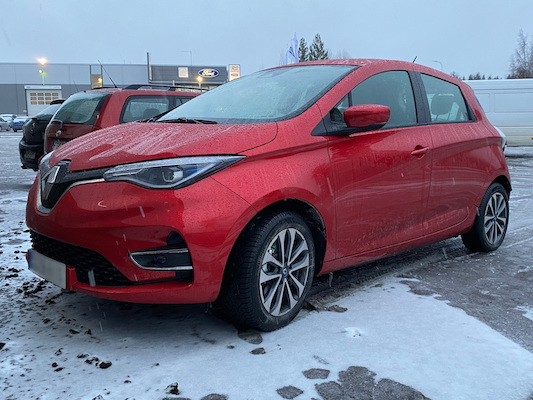 I took the French lure and a "Flamme" red 2020 Renault ZOE Z.E. 50 R110 Zen arrived through the wet December snow and slush in our driveway. For more information about our ZOE click: Here.
According to the deal, the "human experiment" is will continue at least until December 2021. I believe this will give enough time to find out what is it like to live with a ZOE.